Spaghetti Squash with Basil Recipe
Spaghetti Squash with Basil Recipe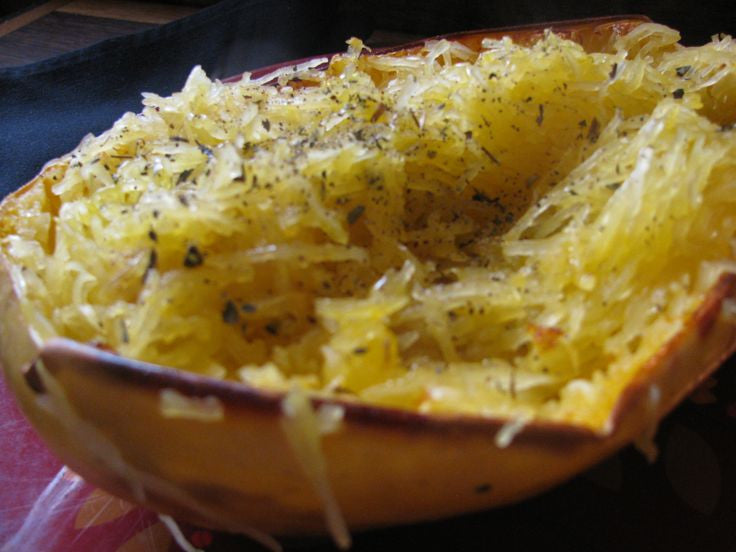 Spaghetti squash is a great alternative to pasta/spaghetti. Try using Stamatopoulos & Sons Mint Basil olive oil for an extra basil flavor. 
Makes 4 servings (one big spaghetti squash).
Ingredients:
1 Spaghetti Squash

1 tbsp dried basil

2 smashed garlic cloves

Salt and pepper to taste

Handful fresh basil - optional
Directions: 
Pre-heat oven to 425 Fahrenheit. Line a rimmed baking sheet with foil.

Cut squash in half and scrape out the seeds.

Drizzle 1 tbsp of Stamatopoulos & Sons Mint Basil olive oil on the halves and then sprinkle salt, pepper and basil.

Place garlic in the middle, flip over so that the cut sides are down, stab a few times with a fork and place in oven for 45-60 minutes until soft.

Take out of oven, flip the halves back over and fluff with a fork until it looks just like spaghetti.

Drizzle remaining olive oil and top with fresh basil.
Adapted from Lose Weight By Eating.